This support is provided by organisations that are often addressing specific topics or providing support to specific subgroups. They provide advice around specific topics, provide (peer) support and encourage to develop skills that will help you cope with certain situations or challenges.
Support – Medium level
Speed – Medium wait
Access – Some services require referral
Children & Families Social Work Teams (East) and (West)
http://www.moray.gov.uk/moray_standard/page_40122.html
Children and Families Social Work Team (West)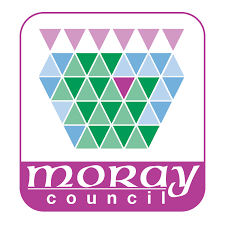 Beechbrae Education Centre
Duffus Road, Elgin, IV30 4NP
Tel: 01343 557922
Children and Families Social Work Team (East)
Education and Social Care, Buckie Access Point
13 Cluny Square, Buckie, AB56 1AJ
Tel: 01542 837236
Children 1st
https://www.children1st.org.uk/
01343 564 170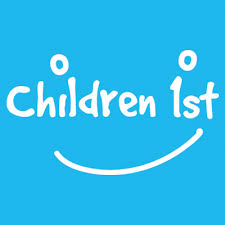 Children 1st provide support for children, young people and families who have experienced traumatic life events. They can also support you to voice your views through their advocacy service. You can refer yourself or a professional working with you can make a referral.
Moray Kinship Care Hub (Children 1st)
The kinship care hub offers a range of services, which are provided by staff and trained volunteers and help to empower families and increase their resilience and ability to care for and support their children. Interventions include befriending, advocacy, mediation, practical support, individual and group work, parenting support, financial inclusion advice, family group conferencing, and direct intensive therapeutic support working with loss, harm and trauma.
Children 1st Parentline
www.children1st.org.uk/help-for-families
If you live in Scotland call 08000 28 22 33 free, browse website for advice and support, or start a webchat. 
Mon-Fri, 9am to 9pm
Sat-Sun, 9am to noon
Cruse Bereavement Care
Cruse Bereavement Care provides information, advice and support when someone dies. They also have a helpline that you can contact for support.
Families Outside
www.familiesoutside.org.uk
Families Outside provides support for the families of people involved in the criminal justice system, for example if you have a family member in prison. You can contact their helpline or you can be referred by a professional working with you.
MOD Welfare Service
The MOD Welfare services provides support, advice and signposting to health assured counselling for families, children and young people in the MOD. You can contact the welfare service yourself on AWS-Welfareinformationservice@mod.uk
Moray Women's Aid
www.mwaelgin.co.uk
Moray Women's Aid offer support to women and children and young people affected by domestic abuse. You can refer yourself if you are 13 years old or over or a professional who is working with you can make a referral. Moray Women's Aid also have a confidential telephone helpline.
Quarriers Arrows
https://quarriers.org.uk/services/arrows-drug-and-alcohol-support/
Quarriers Arrows Service provides drug and alcohol support for people aged 16 years old and over. Arrows will also provide support for family members or loved ones who have a family member of friend with a drug or alcohol problem. You can contact the service yourself or a professional who is working with you can make a referral.
Step by Step Moray
01343 544628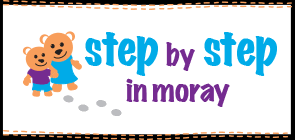 Step by Step in Moray is a charity which supports families who feel isolated or vulnerable with children aged 3 years old and under. Group and individual support to develop friendships, confidence and skills which will enhance their lives and enable them to give their children the best start in life.
Aberlour Youth Point
www.aberlour.org.uk/services/youthpoint-moray
01343 546214 / Monday to Friday 9am to 5pm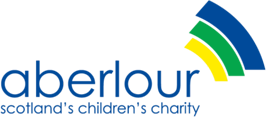 Intensive Community Support Service supports young people 12-18years to overcome difficulties at home, school and in the community. Requests for support from this service can only be made by the Social Work Department.
Mentoring and Group Work Service matches volunteers with young people who would benefit from extra support. Young people may need extra support from our Young People's Worker 1:1 or group work if they struggle to make and sustain friendships or are at risk of social exclusion. Our mentors give them someone to talk to about their worries, allowing them to practice their social skills. The mentoring service supports young people aged 12-25. Anyone can make referrals to our Mentoring and Group Work Service
MorayWellbeing Hub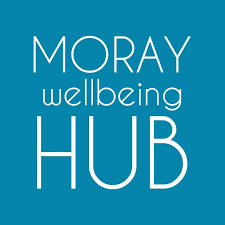 The Moray Wellbeing Hub offers those aged 16 years old and over to become a mental health champion who can use their experiences of mental health challenges to raise awareness and reduce stigma. The Moray Wellbeing Hub also has a Wellness College with courses to improve wellbeing such as Living Life to the Full.
Moray Council Mental Health & Wellbeing Children & Young People – for tips on supporting a young person with their mental health
http://www.moray.gov.uk/moray_standard/page_117484.html
Alzheimer Scotland – Moray Office
https://www.alzscot.org/living-with-dementia/getting-support/find-support-near-you/moray-office
01343 552080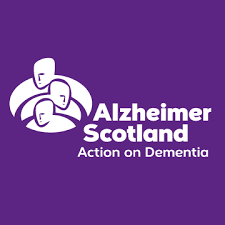 The office aims to support people with dementia, their families, relatives and friends at any stage of the illness. They provide advice and information, community activities for people with dementia and carers, and peer support groups.
Moray Council Learning Disability Team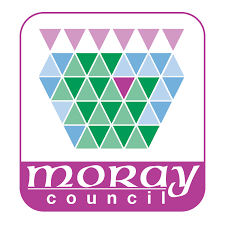 01343 562122
The team provides a service to adults in Moray who have a learning disability, and to their families and carers