For central advice and an initial point of contact around getting you the right support you can get in touch with these organisations. They will be able to direct you towards the support that is available and suits you best at this time.
Support level medium
Access – Open
Speed – Immediate to medium
Identity – Client / peer
Required insight & autonomy (ability to act independently) – Medium
Arrows – alcohol and drugs drop-in facilities
01343 610 500 /  23 High Street Elgin Moray IV30 1EE
Healthpoint Dr. Grays hospital – for advise and signposting to NHS services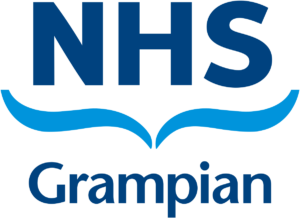 08085 202030 / Monday to Friday: 9am-5pm / Pluscarden Rd, Elgin IV30 1SN
Email: Healthpoint@nhs.net
Moray Councils Access care team – for initial enquiries about care and support
01343 563999 / Monday to Friday: 8:45am-5pm / Moray Council, 2-10 High street Elgin, IV30 1 BY
Email: accesscareteam@moraygov.uk
Moray Mental Health & Wellness Centre – Penumbra
http://www.penumbra.org.uk/news/new-moray-mental-health-wellness-centre-launches/
01343 556 191
The service is provided by a team of Recovery Practitioners, Recovery Workers, and Peer Workers, who have a personal lived experience of mental health problems and can share their own recovery story to inspire hope and belief that recovery is possible for all.
The service provides a range of support, including:

  • 1:1 support using person centred planning tools, tips and techniques
  • WRAP – Wellness Recovery Action Planning
  • POWWOWs (Penumbra Workshops on Wellbeing) – Group workshops to share learning and strategies around common issues. For more information about upcoming POWWOWs please contact us.
  1st Response
Freephone: 0800 234 3490
Penumbra's 1st Response can provide you with short term support when you feel at crisis point. If you are feeling overwhelmed, we can provide support tailored to your needs.