Psychological Therapies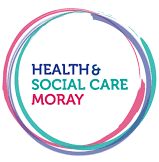 Sessions using talking therapies (e.g. CBT – Cognitive Behavioural Therapies) delivered over a limited time delivered by healthcare professionals (e.g. psychology practitioners, CBT therapists, psychologists, psychotherapists).
Support level – Medium
Access – GP referral only
Speed – Waiting list (weeks/months)
Identity – Patient
Required insight & autonomy (ability to act independently) – Medium
This is a GP only referral service and is only available for those that meet certain criteria, this includes people who are motivated to change and;
recognise there is a link between events and their thoughts, feelings and actions.
feel able to work with a therapist.
Your GP must agree that you have the right medical criteria or diagnosis for the service before they will refer you. The Moray criteria may change or be different from other areas.
This is delivered in Moray by NHS Psychology team members as well as other healthcare professionals such as Community Psychiatric Nurses and Occupational Therapists.
Other services that focus on specific situations may be more suitable. For example, issues with bereavement, family difficulties, addiction or debt. Alternatively, non-NHS therapy may be more accessible and suitable for you.
FAQ:
I don't meet the criteria for NHS services /I want to see someone sooner. How can I access therapy in Moray?
Whilst many people could benefit from talking therapies and counselling, NHS psychology resources are limited. A range of private therapists and counsellors are available in Moray, additionally, there are therapists that provide support using online technology and telephone support based elsewhere in Scotland.
Free telephone talking therapy is available nationally via Living Life – check the Access Anytime page for more information.
What type of therapist do I need and how much will it cost?
Depending on your situation there may be free or low-cost options for accessing therapy or counselling, but like any service, many people will have to pay. There are many types of therapists and finding one that you feel you can work well with may take some investigation. Below are some links to organisations that can help you make the right choice.